Robotic Surgery
Urology Associates are the leaders of urological robotic surgery in New Zealand specialising in robotic prostatectomy, robotic cystectomy and robotic partial nephrectomy. We are the only providers of robotic surgery in the South Island and in the lower North Island.
Robotic systems are becoming increasingly popular in the medical fraternity owing to the unique advantages including the precision, safety and many other advantages.Robotic surgery offers a faster recovery time and some studies show improved continence and better erectile function compared with traditional surgery.
With four internationally-trained robotic surgeons, we perform the following procedures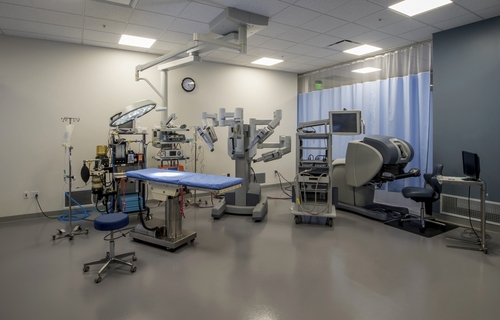 Surgical removal of the prostate to treat prostate cancer.